International Enquiries
H&F exports range cookers to many countries around the world to both end-user customers and trade partners alike. Please contact our sales office on +353-62-61511 or info@handfenterprises.ie to request more information should you wish to import from us direct or to find out if we have a reseller in your area.
If you would like to find out more about becoming a reseller or regional distributor, we can send you one of our export packs in English, French or Spanish. Please send us your full postal address (including post code) and this pack will be with you in a few days.
Please note that we have an export price list available on request and those prices are different to our domestic prices published on this website. Here's some information you may find useful regarding importing our products to some of our most popular countries.
Australia
Please contact H&F direct on stuart@handfenterprises.ie
France
Distributeur national : http://www.energies-bois.com/pages/cuisinieres_bois/h_f.php
Energire-Bois, Tlf : 03 80 47 48 84
Email : contact@energies-bois.com
Sverige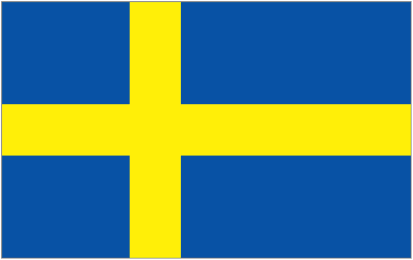 New Zealand
Please contact H&F direct on stuart@handfenterprises.ie South Africa
H&F average charges for shipping based on a medium sized cooker, crate size 100cm x 120cm x 160cm is around €380.00 This figure is made-up of several different component charges and some (like fuel costs) do vary so the total cost can only be given once the shipping service is ordered. Crating costs are about €330 for a medium sized cooker. Transit time is typicaly 30 days.
For tax & duty, telephone: 0800 00 7277 or http://www.sars.gov.za/
United Kingdom
H&F can deliver most cookers on a single pallet to any area of England, Scotland or Wales. Please call +353-62-61511 and let us have your post code for a written quotation All cookers are made to order to your detailed specification, delivery time is 3 to 5 days depending on location and production time is typically two weeks. VAT is charged at the Irish rate of 23% for residential customers and for businesses there is no VAT if you send us your UK VAT number. Import duty does not apply for the UK.